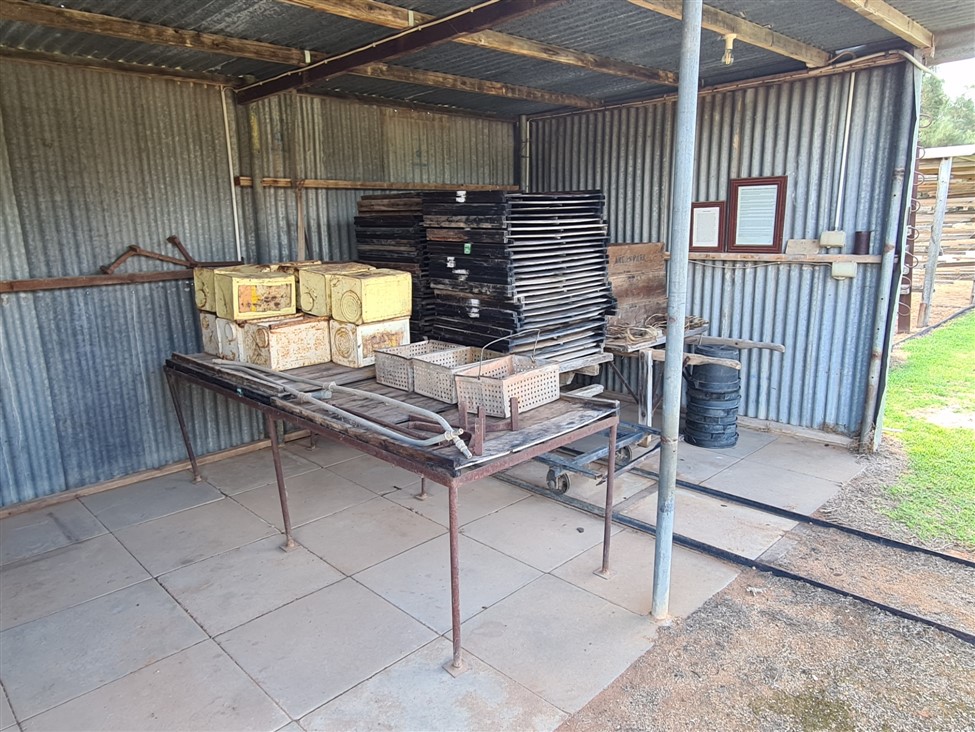 Cutting Shed
The corrugated iron cutting shed was a busy, noisy place around Christmas time, when filled with people cutting stone fruit and removing the stones by hand. These cutters were often local wives, children and neighbours looking to earn a little extra pocket money.
---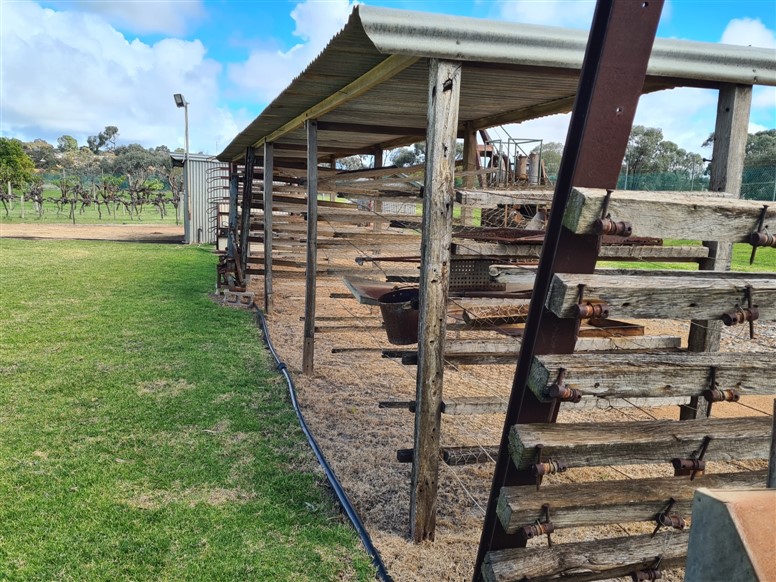 Drying Racks
These racks, along with hot and cold dips were used in the drying of fruits, mostly grapes.
---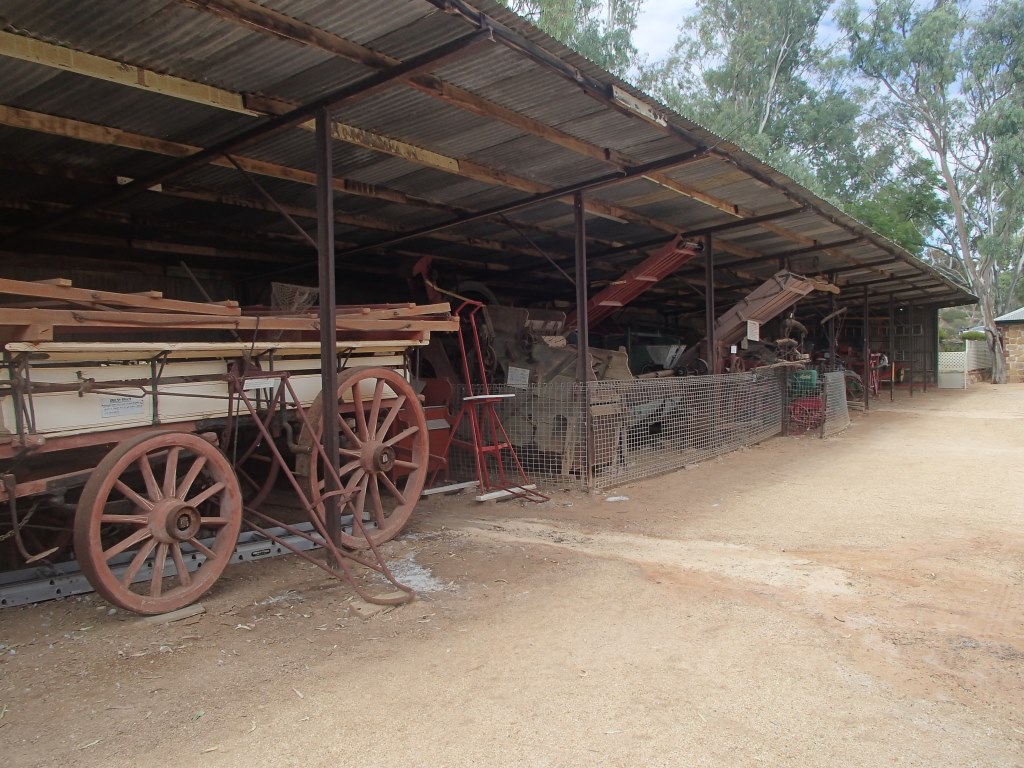 Implement Shed
The largest building in the Village, it displays many dry land farming machines and implements commonly used in farming throughout the district. Plane's, carriages and wagons are just a few of the items that can be viewed within the implement shed.
---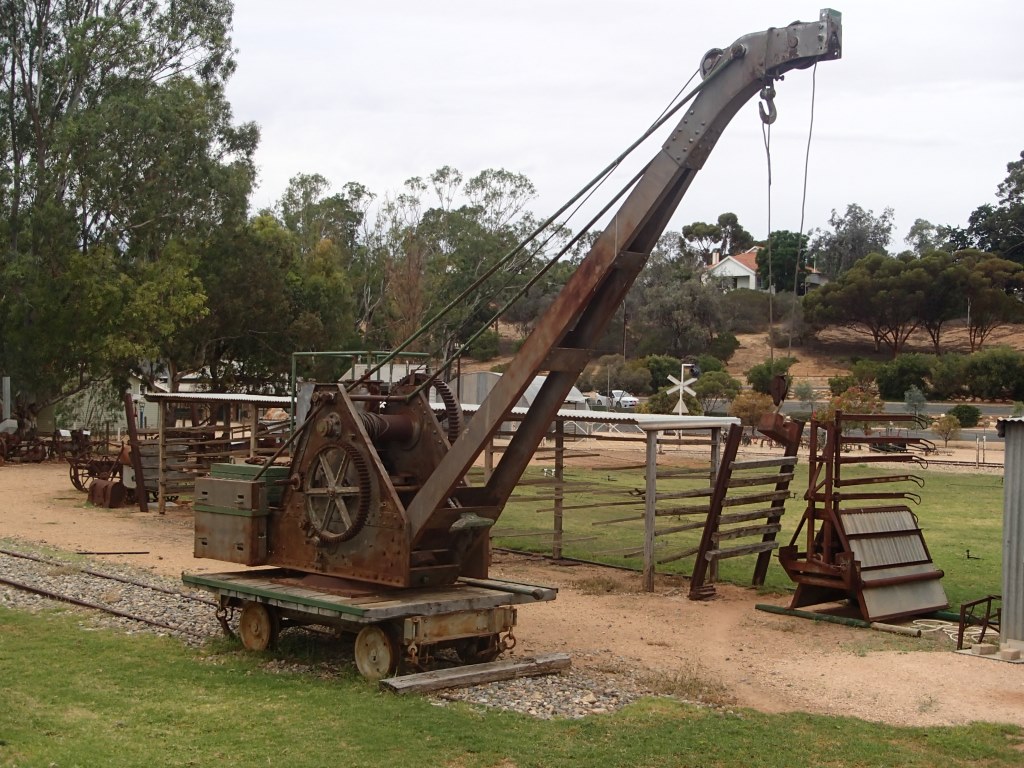 Lock Cranes
The restored, hand-operated crane and first motorised model were used at Lock 4 during its early operation.
---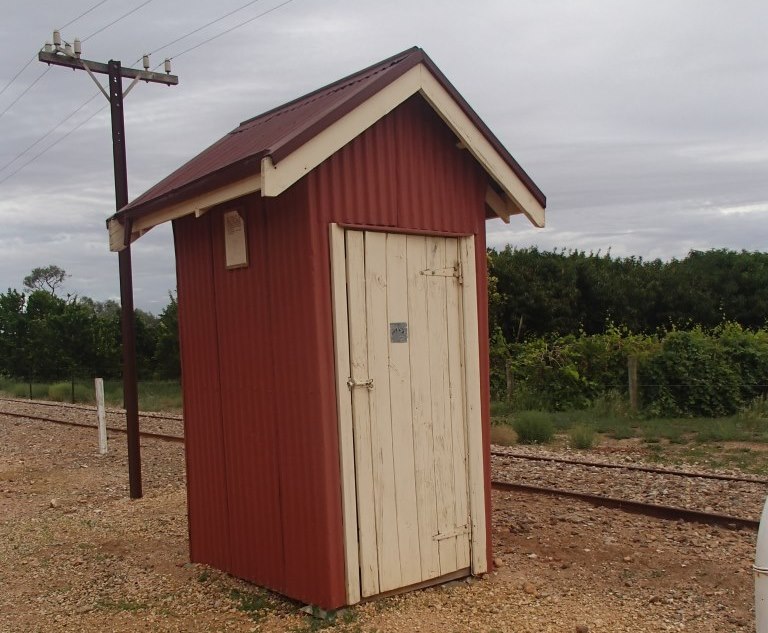 Myrla Railway Phone hut
The shed has been moved from a site at Myrla (west of Loxton) to the Village to demonstrate the importance of communications in the early years.
---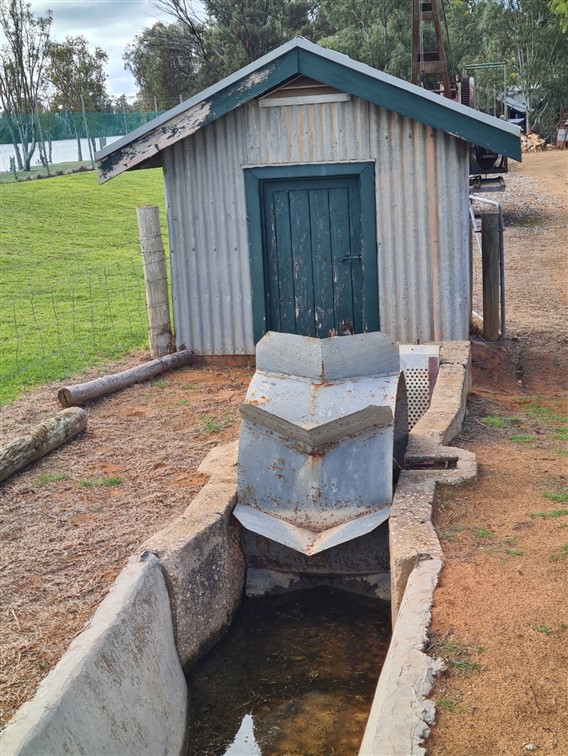 Pump House
Constructed of pine slabs taken from a house built in 1903, the pump house contains an old Blackstone Engine, used to power a pump for pumping water when lack of summer winds stalled the windmills.
---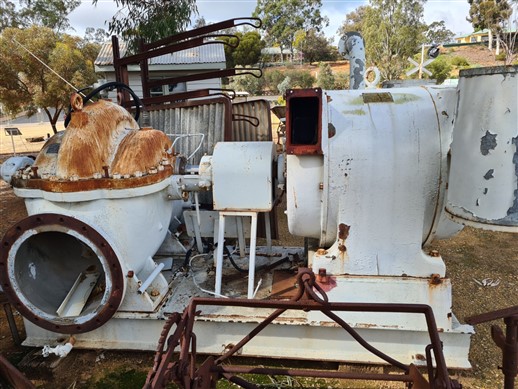 Pump and Motor
The original electric pump and motor were used at the Loxton Irrigation and Pumping station.
---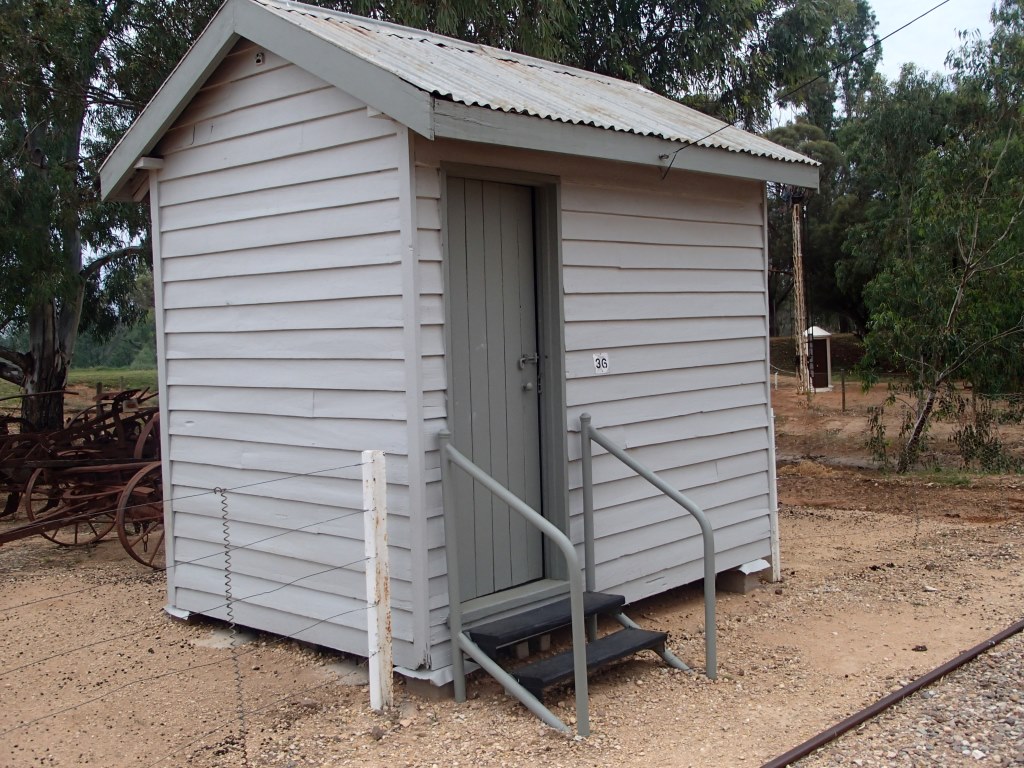 Railway Siding
This siding is believed to be from Veitch and was originally used for the delivery of parcels and the collection of produce.
---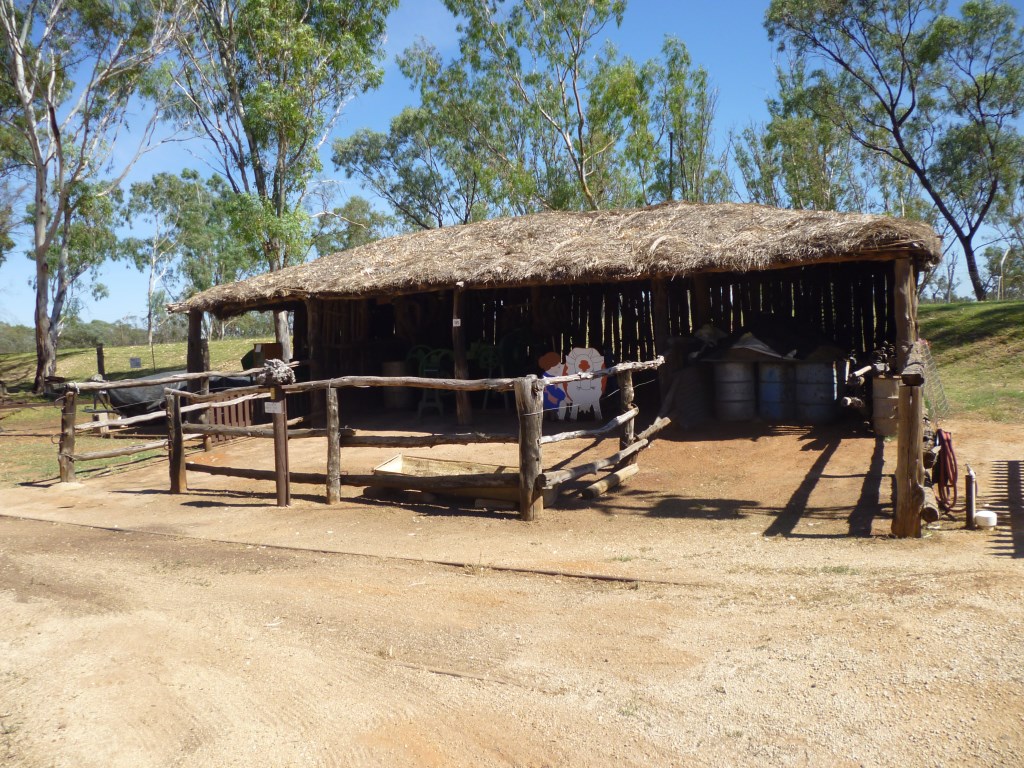 Stable
The stable is constructed of pine and mallee uprights obtained from an old stable on a local property. Near the stable is a chaff cutter driven by a horse whim, one of the very few left in working order in Australia.
---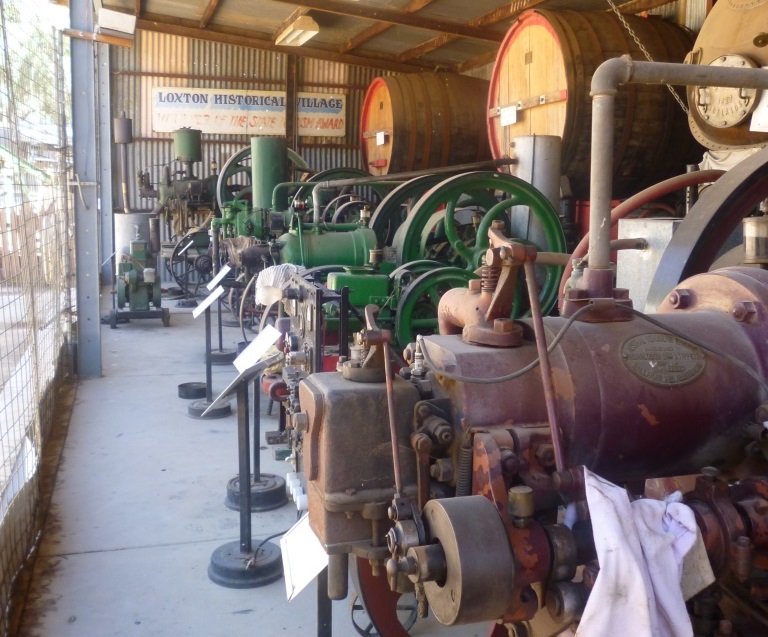 Stationary Motor Display
In this display can be seen numerous types of engines that were utilised by our early settlers
---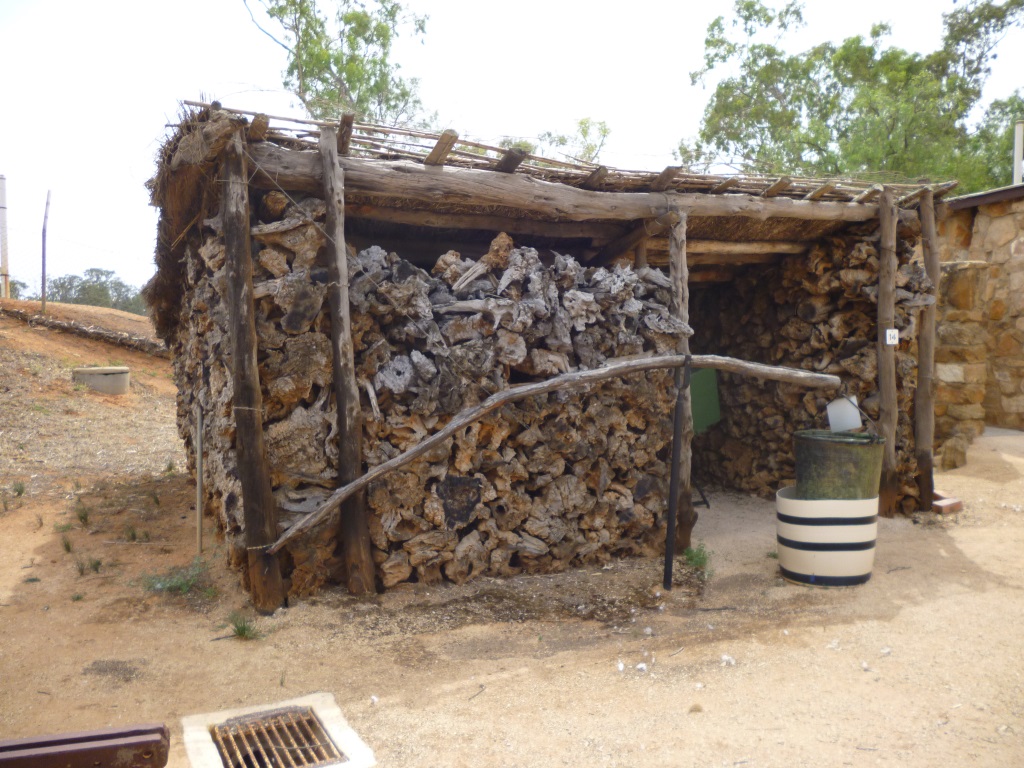 Stump Barn
An ingenious utilisation of Mallee stumps which had been cleared from early farms. The stumps were stacked to form walls for sheds and provided inexpensive storage areas.
---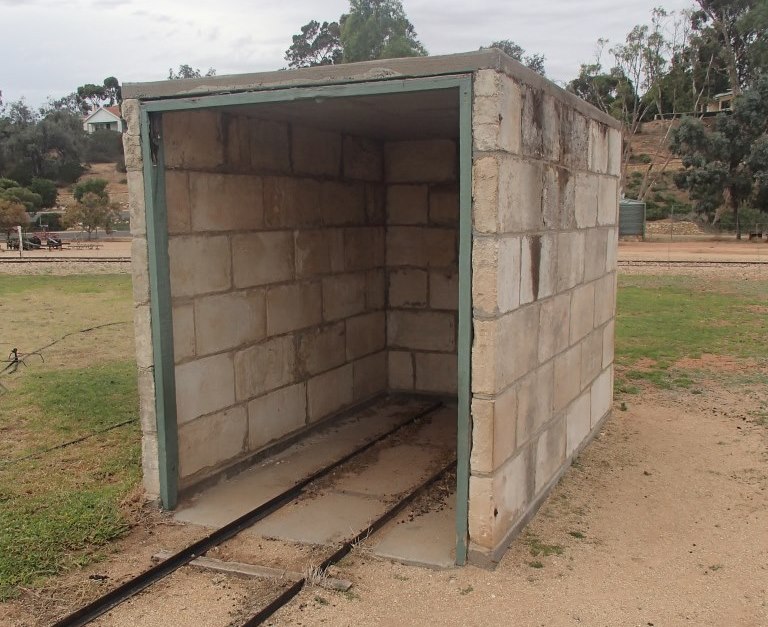 Sulphur Box
The sulphur boxes were an important element of the district's dried fruit industry. Many growers built their own solid-brick sulphur houses similar to this one. Stone fruit such as apricots, peaches and pears were cut in half, de-stoned, laid onto wooden trays and placed in the sulphur boxes. Sulphur was burnt in a shallow container beneath the trays. This process prevents the fruit from discolouring and losing flavour. Once removed from the sulphur boxes, the trays of fruit were wheeled out into the sun to continue the drying process.
---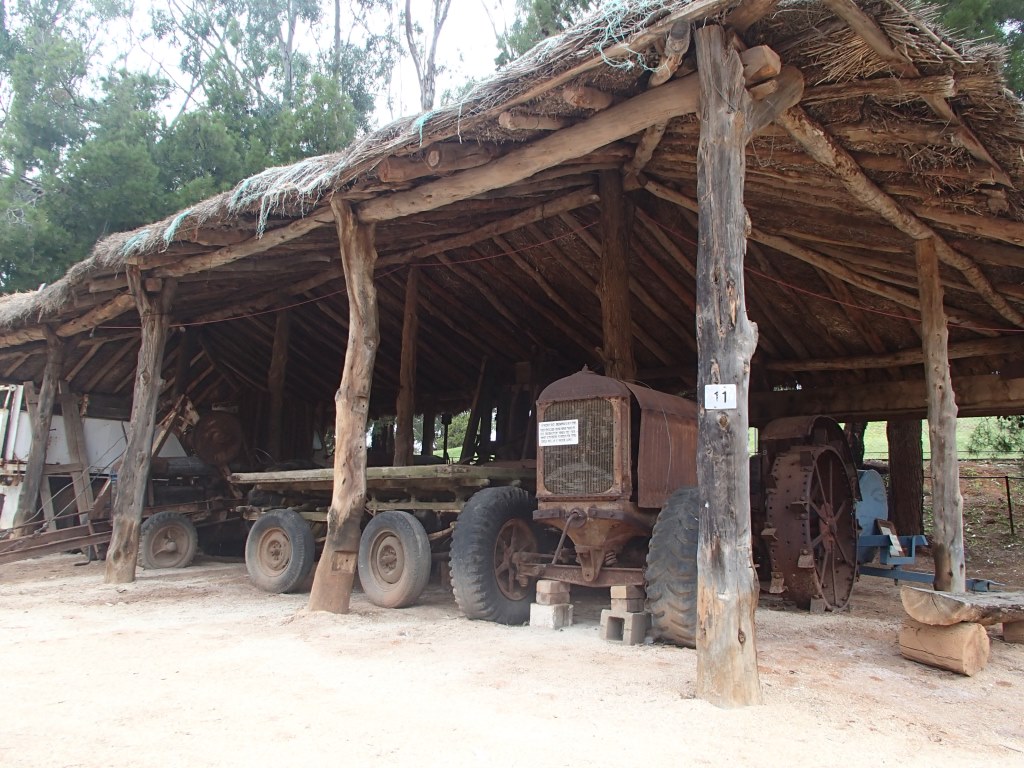 Thatched Shed
This type of construction was commonly used for the housing of machinery as well as making an ideal storage area for hay and feed.
---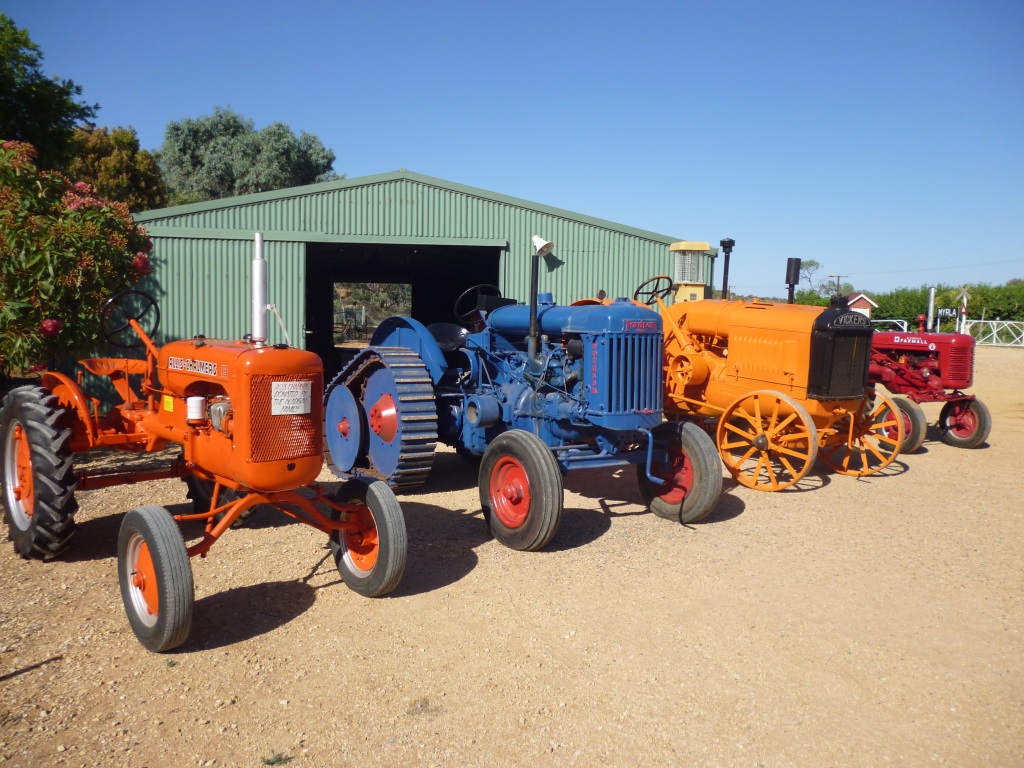 Tractor Shed
Home to a collection of tractors and block implements dating from the 1920s. Many of these have been fully restored by The Village volunteers.  Allis-Chalmers, McCormick, Fordson and Vickers are a few of the machinery brands displayed in this building.
---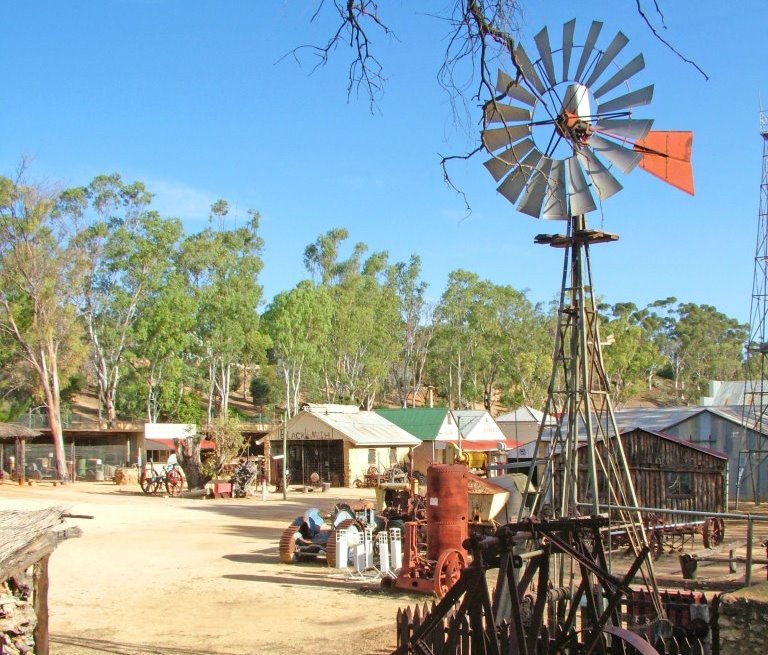 Windmill, Tank and Trough
Artesian bore water was in abundance in the Mallee and the wind provided an economical source of energy for pumping. These structures demonstrated the early settler's effective use of wind and water.
---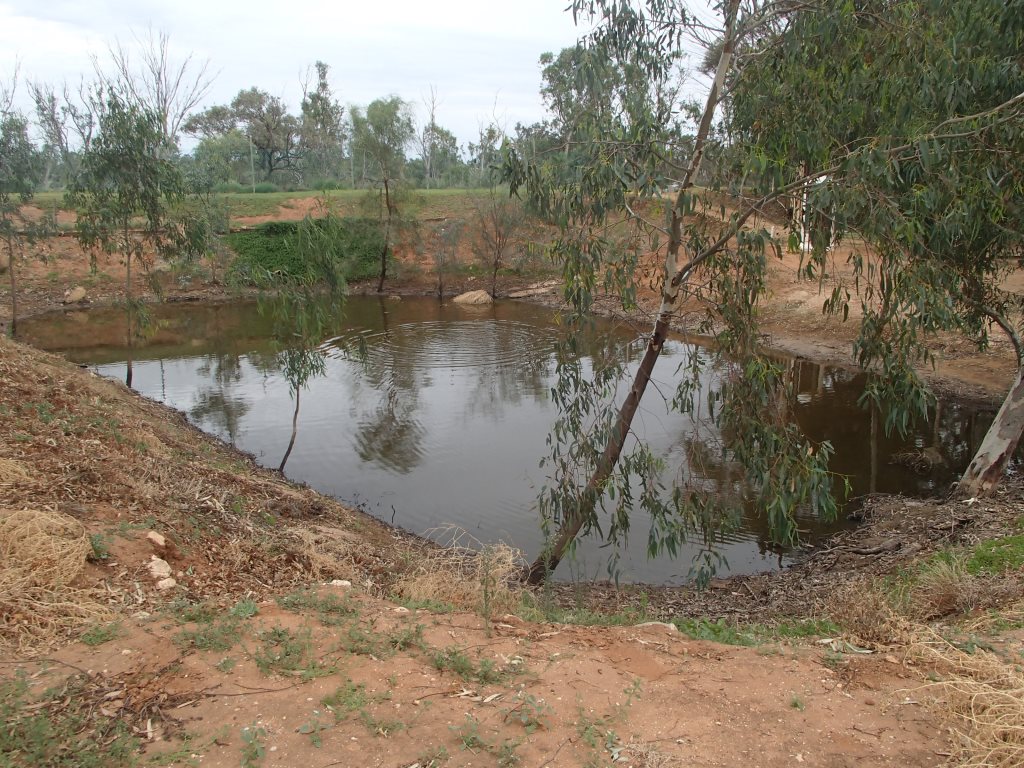 Yabby Pond
This storage for irrigation water, often fills with storm water and is stocked with yabbies.
---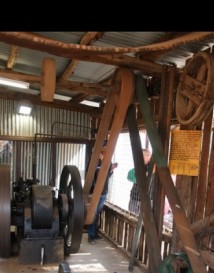 Blackstone Shed
Constructed of pine slabs taken from a house built in 1903, the Shed contains an old Blackstone engine, used to power a Fruit processing Factory at Bookpurnong.
---